Article as featured in NZ Entrepreneur Magazine here.
Kiwi startup Scentian Bio, which is developing a ground-breaking technology that can detect human diseases, has been awarded a US $1.7m grant by the Bill & Melinda Gates Foundation. Along with a further $2.5m raise next year, this will enable a faster return on investment and staff to be hired.
Andrew Kralicek, Scentian Bio founder & CTO. [Photo credit: Plant & Food Research]
Scentian Bio's founder and chief technology officer, Dr Andrew Kralicek, says the startup is the first in the world to combine insect olfactory receptors with technology to smell chemical compounds through the manufacture of a bio-electronic nose tech platform.
Kralicek spent nearly 20 years at Plant & Food Research determining how smell receptors in insects work and whether insect smell receptors could be combined with electronics to detect diseases.
Olfactory receptors are the primary sensory element for smell. When we smell, we use these receptors present in olfactory sensory neurons at the back of our nose. Scentian Bio is using these receptors from insects to create a platform which would diagnose early onset of disease such as tuberculosis, cancer, and COVID-19. These receptors will be used to develop novel biosensors that can detect volatile organic chemicals, or more simply, smells, in liquid and air.
"It's the final frontier for sensor development. We want to take insect smell receptor proteins and put them into the electronics; combine the biology with the nanotechnology."
Kralick said the Gates Foundation has a goal to create a volatile organic chemical sensor for rapid point of care disease diagnostics in the developing world.
"The foundation wanted to fund it because they believe in the concept of what we are trying to achieve; the way we are doing the sensing is the key part."
"We are creating an insect nose in a sense – we will be able to capture smell as a digital fingerprint."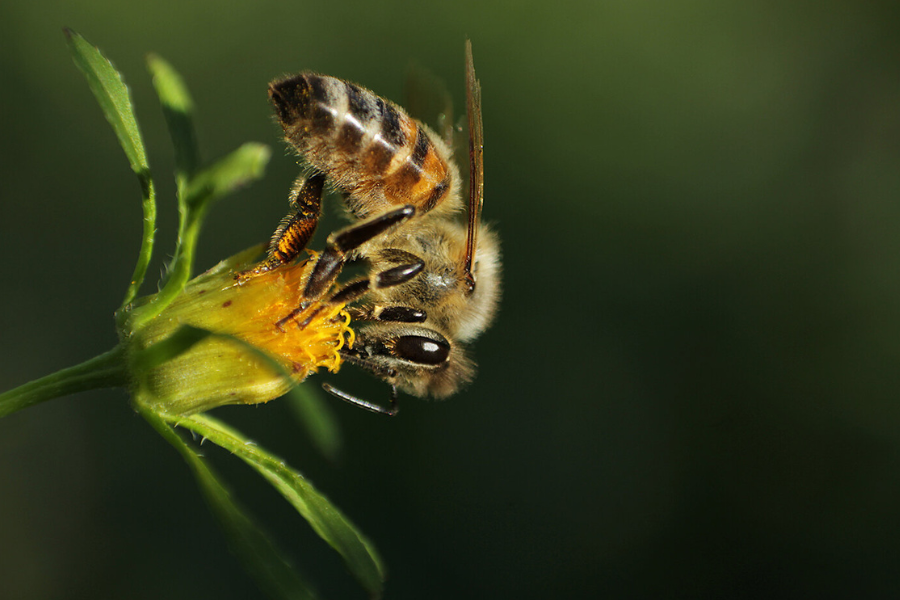 "Dr Andrew Kralicek, says the startup is the first in the world to combine insect olfactory receptors with technology to smell chemical compounds through the manufacture of a bio-electronic nose tech platform."
It was Sprout Agritech, a business accelerator programme supported by Callaghan Innovation, that Kralicek initially approached, as it had links to the food industry. Callaghan provided three quarters of the initial $1m that Sprout invested.
Sprout Agritech has two seats on the Scentian Bio board as part of the tech incubator partnership, and Scentian Bio has access to investor contacts and business expertise. Scentian Bio is currently developing its product, but it already has interest in flavour houses to test the devices next year, and in two years it intends to take the product into the market.
Kralicek was able to leverage contacts with investors and the business community, initially through the Kiwi Innovation Network (KiwiNet), an emerging entrepreneur programme.
"That really helped as it connected me with scientists who wanted to be entrepreneurs, and people who had made the jump. I could talk with these people and reflect on how my experience might be."
Scentian Bio has had obstacles in its startup journey. Kralicek had to use his contacts to repivot to provide a viable commercial platform – and has learned through the process, finding it both tough and rewarding. It did a raise a year ago for its technology platform, but realised a different platform was needed to be built which is more commercially viable.
"Trying to find a sensor platform we could put our receptors on to build this device has been hard work. We've landed on an approach which has already been commercialised so it's a matter of taking out the receptors that are currently being used and putting in our receptors.
The Scentian Bio team. [Photo credit: Plant & Food Research]
"Having a better awareness of what is out there would have helped but I don't know how we would have done that. It's only through this experience that we have got that."
He says any obstacles are not a hindrance but are ways to move forward. "Here's a problem, accept it and find the opportunity in it – that's what you have to do as an entrepreneur because otherwise you are not going to survive."
The Gates Foundation funding will enable Scentian Bio to progress faster and minimise risk, but Kralicek says the next raise is important. "The foundation pays for the de-risking of the technology and enables us to leverage that to get other investors on board, to make us go faster and to add the parts which are going to be required to make a device for the field."
The next round of funding will also allow Scentian Bio to employ staff, increasing from two scientists. Currently four full time equivalents are seconded from Plant & Food.
Kralicek has simple advice for any entrepreneurs wishing to commence a startup: do your homework, assume nothing, question everything, and expect the unexpected.
He says having people believe in what he is doing, Scentian Bio's potential, and being excited about it is encouraging, as that will draw investment and assist him to produce the device that will have an impact on people's lives – and seeing Scentian Bio make a profit. "It will enable us to grow – and grow faster.
"By moving faster, we can get a return on investment faster."
Story by Dave Crampton In partnership with Sprout.