Article as featured in NZ Entrepreneur Magazine here.
Two current Massey PhD engineering students have created the world's most advanced livestock ear tag to remotely monitor livestock, with a goal of getting them clipped on the ears of thousands of animals in 100 farms within the next four years.
ProTag founders, Tyrel Glass (left) and Baden Parr.
In December 2021, Baden Parr and Tyrel Glass founded ProTag to provide deep insights into farm animals, initially cows, but also bulls, horses, and alpacas. ProTag, an agritech startup, has already raised $1m from investors, including Fonterra, Sprout, and Callaghan Innovation. The funding enabled the design of a commercial rendition of their tag able to be manufactured at scale.
The sophisticated, lightweight IP-67 rated, waterproof smart ear tags are like Fitbits for cows, but they record more than steps per minute. The tags are a continual tracking system. They monitor health, location, behaviour, how far animals go into a paddock to graze – even how much a certain animal is eating in terms of bites per minute, and the changing position of a cow in a herd.
Data collected from the device, including temperature, movement, and location will assist farmers to map animal behavioural patterns and detect the early onset of illnesses in real-time.
"Next year we will have 2000 tags out – we`re manufacturing them now," cofounder and director Baden Parr said. "The year after that we will probably be adding another 4000, and from there on we will be trying to scale up. A lot of farmers see the value of this – they are just holding out for something that's affordable and are quite excited to see a Kiwi company doing this."
"Our goal is to get 100 farms covered in the next four years."
Parr says the technology is game changing.
"It's game changing because of the technical innovation that underpins it; continuous location is like the holy grail of insights into livestock, so once that rolls out, we've developed a really high-tech solution for every farmer."
Sprout, New Zealand's leading agrifood tech accelerator, is an active investor, and led the investment round. ProTag joined the accelerator programme in July 2021 and its CEO, Gil Meron, is now one of the directors on ProTag's board. Sprout also has worldwide contacts which will assist ProTag to enter the UK market later next year.
"Sprout has put us in contact with the right people – we've surrounded ourselves with a really great team," Parr says.
Callaghan Innovation, a stand-alone crown entity, has also provided funding through its Technology Incubator programme. Parr said startups like ProTag would be tough to get off the ground without funding.
"It would be a massive slog – the chance of pulling this off without funding is impossibly low."
The funding, including another raise early next year, will sustain ProTag and allow it to grow while it gets ear tags out to farmers. "We obviously need a substantial amount of money to get things manufactured before we can sell them."
"There's this big gulf of capital that you need to get past before you've got enough ongoing revenue to be able to fund yourself. The next raise will take us through to the next 19 months and be able to grow our team and start working on different streams of the product."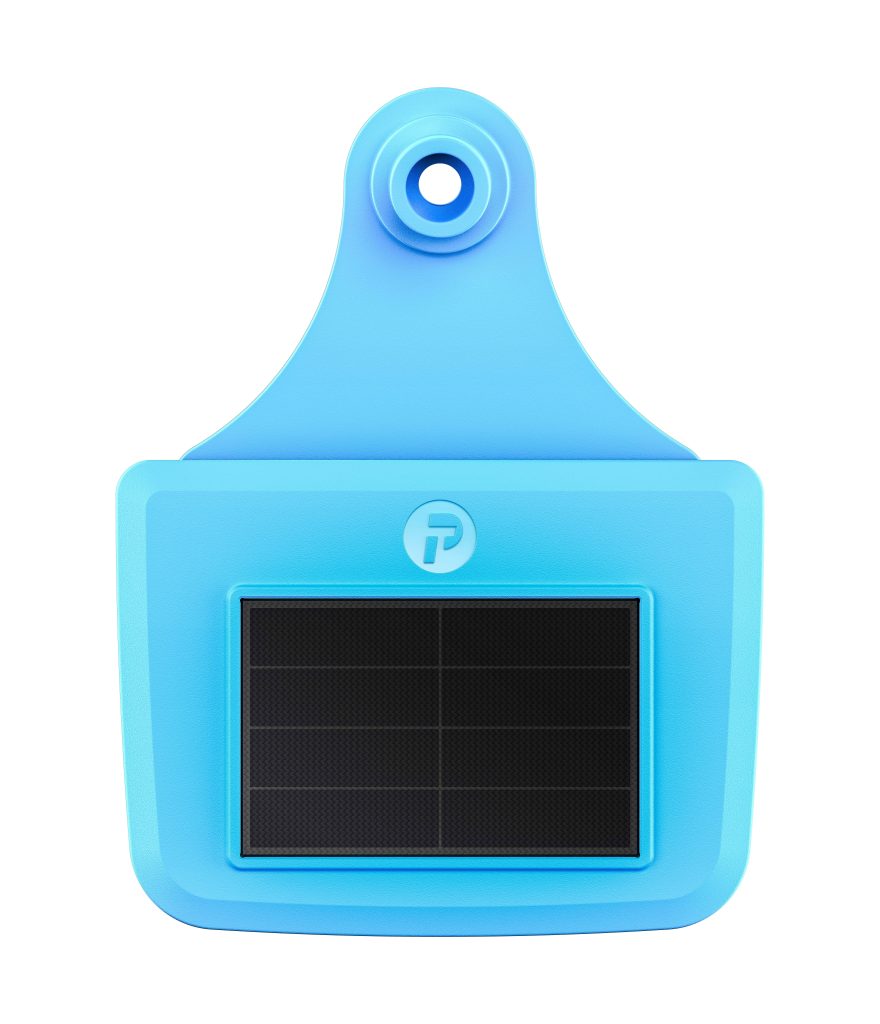 ProTag's Fieldays Render.
Parr says the process of creating a startup has been a big learning curve, particularly managing projects and expectations. He enjoys learning about business development, seeing how a product can be taken through to completion.
"There's been a huge number of technical challenges; learning the ins and outs of how businesses run – but it's also been a lot of fun and very rewarding."
But he also said the hardest part of the startup process is being real and truthful to yourself about the value of an idea – and not being afraid to pivot or look for holes in it.
"I enjoy the technical accomplishments, but until you sit down and pull things apart with a consumer-focused lens, and you disassociate yourself from a technical perspective and look at it the other way, you're not going to have much luck."
There's also a fun side to marketing; the Waikato Rugby Union mascot, Mooloo, is to wear a ProTag during rugby matches and the upcoming Fieldays to monitor location, so that children can scan a QR code, find the mascot and get some chocolate.
While turning down a six-figure job opportunity to create ProTag with Glass, Parr said he would not change much about his startup process, having learned from both his successes and pivots. He simply wants to get the tags on to farms and see them make a difference for farmers.
"I don't know if I'd do anything differently as I would not learn the same things… well, except maybe to look for professional opinions earlier."
Story by Dave Crampton. In partnership with Sprout.